ABOUT USINGREEN
USinGreen was born with the main purpose of providing consulting services in the sustainability area.
We provide solutions to your needs, adding innovative ideas.
We believe in a sustainable future, in the responsible demand from diferent partners, and in building solid connections and partnerships.
With the primary goal of customer satisfaction, USinGreen establishes solid partnerships to provide turnkey projects.
It's currently the partner in Portugal of a renowned company based in Barcelona, Green Living Projects, which has a strong Know How in LEED and other certification systems in the sustainable construction area.
WHAT DRIVES US
Use responsibly the natural resources
Simplify
become a reference project In the area of sustainable development
be inNovative
establish stronG and reliable partnerships
Reduce impacts
build confidEnce
add valuE
share kNowledge
What makes us different?
• Know-how in the field of construction and industry
• Informality in project management
• Strong commitment to sustainable construction
• LEED accredited Portuguese professionals
• Entrepreneurial vision
• Determination in achieving goals and close collaboration with customers
Represented by: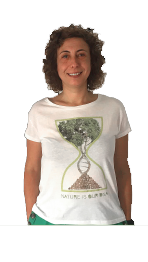 Sandra Pires
Sandra is graduated in Environmental Engineering (University of Aveiro), trainer, internal auditor and LEED AP Building design + construction.
Environment is an early passion and using all her professional background in the construction field, Sandra opted to go further searching for innovative certification solutions, believing in the behavior change, which considers inevitable.
She has an extensive national and international experience in implementing quality and environmental management systems. Living and working in Africa for more than 4 years shows her versatility and easy adaptation to change and to multicultural environments. Sandra has strong sense of responsibility, is a dynamic and committed person, constantly seeking new challenges, which always faces with determination.
Sandra has diversified expertise is in the construction and industry fields, focusing on the development and implementation of management systems, auditing, organisation, planning and monitoring projects in sustainable construction.
She loves traveling and considers that it contributes to personal development and learning. She values sustainability and strongly supports humanitarian and environmental causes.
LEED